A relatively calm weekend this past weekend.
Friday: Went south of Ealing to a town called Richmond, which has a lot of good restaurants and is located right along the Thames, making for a very picturesque scene, but it was night when I went, so I didn't bring my camera.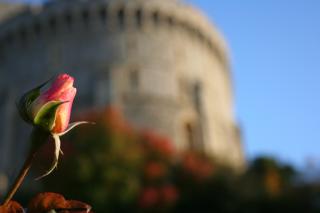 Saturday: Rugby World Cup Finals. England vs. South Africa. After many very exciting quarter- and semi-final games, this game was a sleeper. If you're a fan of field goals, then this was the game for you. There were seven penalty goals (the rugby equivalent of the field goal) and zero tries (the equivalent of the touchdown). I went into a pub in Central London which was packed wall-to-wall, and the exciting moment of the night was when England made it to the end zone and scored a try, and the entire place erupted. However, it was ruled that he was knocked out of bounds before reaching the end zone, thus negating the try.
Sunday: Took a train then a bus to get to Windsor Castle, one of the residences of the Royal Family. The Queen was busy and didn't have time to hang out, but I did get some really nice pictures that I put up in the Gallery. I also ate a jacket potato with cheese and bacon, which is what they call a baked potato.