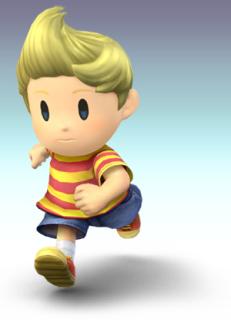 Dear Super Smash Bros Brawl,
You come out tonight at midnight. After an initial December launch date, then a delay to February, and then another delay until March 9, the day has finally arrived where we will finally meet.
Ever since I bought my Wii in 2007, I have been waiting for today. All I'm saying is that you better be the most awesome game ever. The last time I was this excited about getting a video game, it was Where In Time Is Carmen Sandiego for the NES. And that game came with a desk encyclopedia which you used to help beat it. True story: I still have that Encyclopedia.
My pre-launch pick for favorite character is going to have to be Lucas. I've sworn by Ness for years, but given everything I've read and seen (yes, I enjoy perusing various video game websites) Lucas is my initial pick.
Nerd Alert Approaching! GameStop is hosting the start of Brawl tournaments this afternoon. Basically, you go to a store and fight it out in 1-minute KO matches in a single-elimination bracket until there's a store winner. Then you go one of 271 district sites the next weekend and if you win that, a regional competition two weeks after. If you're still alive, you get an all expense trip to San Diego to compete in the finals. Round 1 recap will be forthcoming this evening.
Corey