This post was originally published on Awesomeopolis.com on April 28, 2009.
---

Experimental Cooking Tuesdays a is a regular feature where I attempt to cook and create something edible. I'm not a trained chef at all, and I hope that by sharing my experiences with you, that everyone can learn a little more about cooking.
Experiment #3: Strawberry Smoothie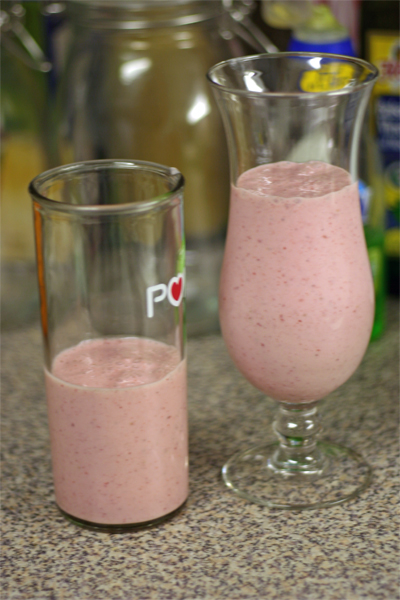 I tried Jamba Juice for the first time this past summer on a trip to California. My thoughts: tasty, but overpriced!
You can make your own smoothies at home with a blender, all for pennies on the dollar that you would spend elsewhere.
Here's a super-simple recipe for creating a fat-free smoothie for both you and a loved one. Ehhh, on second thought, just drink it all yourself, because it's DELICIOUS. Then tell them to go make their own!
How-to after the jump:
Ingredients:
1 Cup Frozen Strawberries
1 Cup Fat-Free Vanilla Yogurt
1/2 Cup Fat-Free Milk
Remember, this is for two servings. If you want a smaller portion, just half the ingredients.
Tools:
Measuring Cups
Blender
Instructions:
Measure ingredients
Dump into blender
Blend
Pour into cups
Enjoy
Lessons Learned:
Make sure everything gets blended through. You might have to stop the blender, and use a spoon to mix things up, and blend again.
While my blender may not be a Blendtec machine, it still gets the job done. In fact, I have no idea how I came to own a blender. Anyone know how I got my blender?
This particular combination was DELICIOUS and comes with a high recommendation. Other combinations aren't as good, but I'll cover some other smoothie combinations in a future post.
Pictures: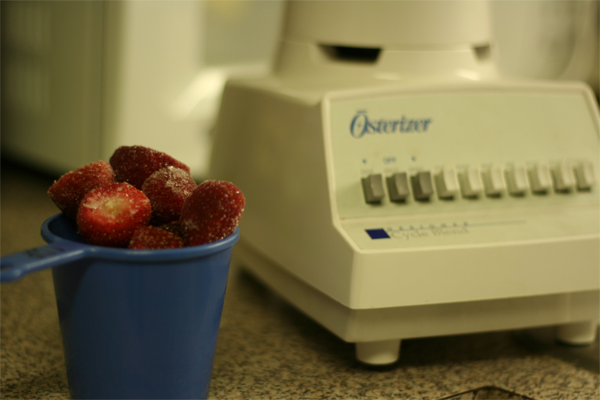 I hate yogurt! Even with strawberries!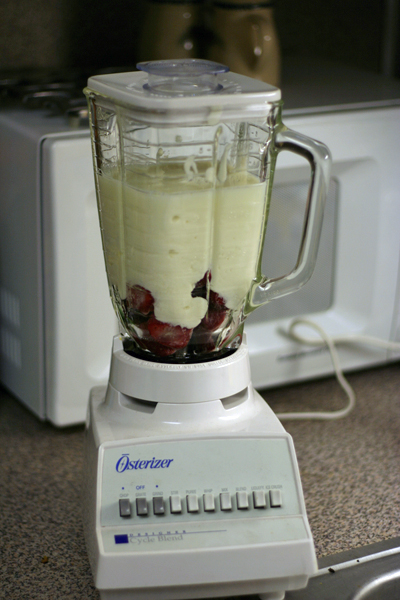 Preparing for blend-off.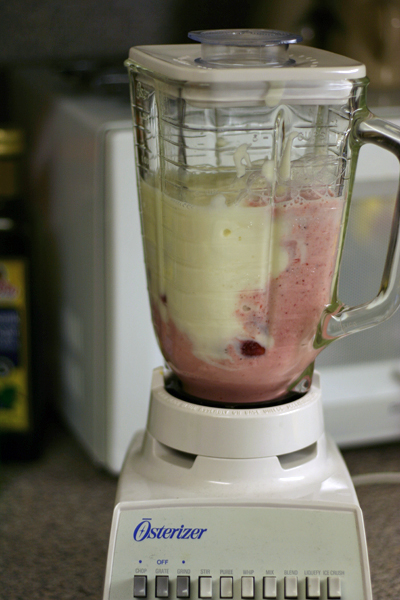 Whirl up some delicious goodness.
Tune in next week for more experiemental cooking.