This post was originally published on Awesomeopolis.com on May 5, 2009.
---

Experimental Cooking Tuesdays a is a regular feature where I attempt to cook and create something edible. I'm not a trained chef at all, and I hope that by sharing my experiences with you, that everyone can learn a little more about cooking.
Experiment #4: Bronco Trolleys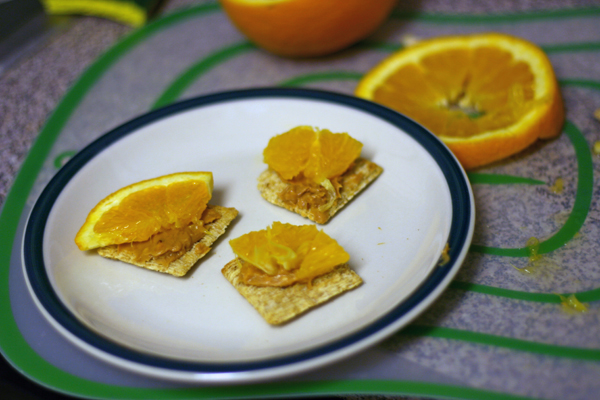 Bronco Trolley's are Homestar Runner's favorite snack. It's a Triscut topped with peanut butter and a slice of orange. And they're delicious.


Ingredients:
Triscuts
Peanut Butter
Orange

Tools:
Knife

Instructions:
Slice an orange into thin slices.
Take a Triscut. Add peanut butter. Top with some orange.
Repeat until you run out of one of the ingredients, or stop when you're full.
Lessons Learned:
Homestar Runner apparently enjoys eating the oranges with the rind on. I don't recommend that, but if you really really want to, please be my guest.
The combination of the crunch of the cracker, the sweetness of the orange, and the texture of the peanut butter make this a fantastically delicious snack.
Your orange slices might be too big for the Triscut. In that case, cut the orange into wedges for that perfect orange/peanut butter/Triscut ratio.
If you find that you're having a difficult time making these, there's a lovely flash game that shows you exactly how to do it.
Other Pictures: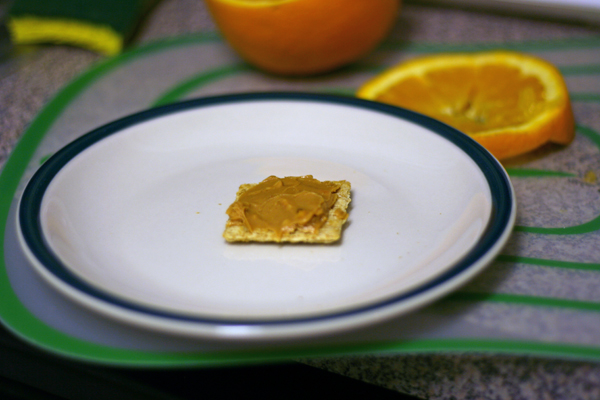 And now, time for the orange slice.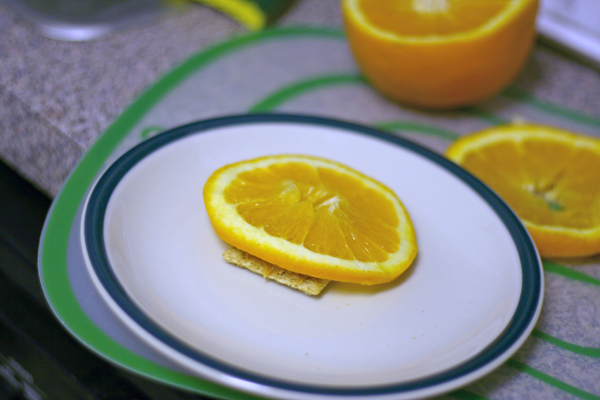 You may need to cut the orange into chunks if your orange slice is too big.