This post was originally published on Awesomeopolis.com on July 7, 2009.
---
This site we found combines two things that are awesome: sports and graphs.
It's called Flip Flop Fly Ball and the man behind it, Craig Robinson, hasput together visual representation of various sports statistics. Two of my favorites are below, but be sure to visit the site to check them all out!
Assembling and Disassembling the 1986 New York Mets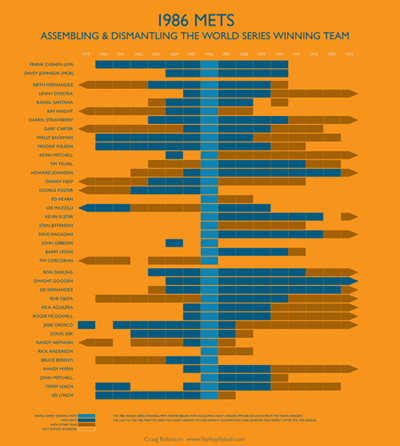 Ballpark Home Plate Orientations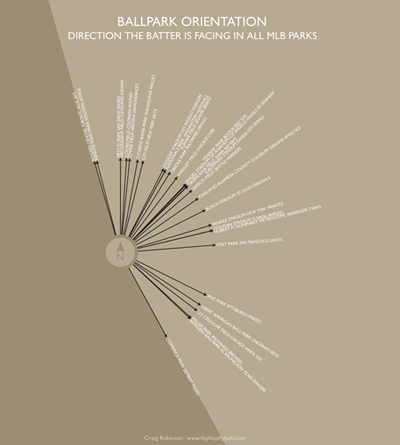 Be sure to check out his site for a bunch more!