This post was originally published on Awesomeopolis.com on July 7, 2009.
---
At the start of this year, a friend of mine sent me a link to something called Project 365. The basic idea is that for an entire year you make sure to take a picture every day, and at the end of a year you'll have a photo-chronicle of the past 365 days.
So now that it's half way through the year, I've been working steadfastly on my own picture-a-day project.
However, a story recently came to my attention about Jamie Livington, a gentleman who took a picture a day using his Polaroid camera every day from 1979 until the day he died of cancer in 1997. 18 years! It totals to nearly 7,000 photos.
In 2007, his friends scanned the photos and put up a website.
Mental Floss has a great write-up about the site and is definitely worth the read.
Here's Jamie on his wedding day in 1997: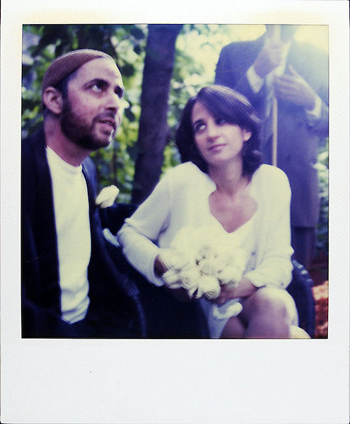 I've included a few of his photos that I like after the jump, however you definately have to check out the website to see all of the great photos.
October 15, 1975: A manhole cover.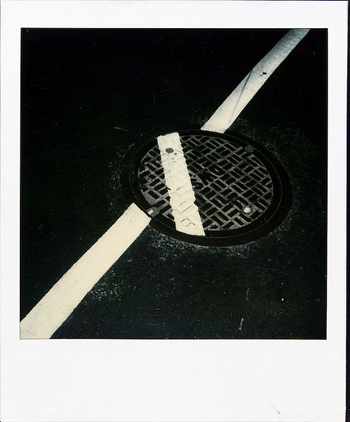 June 7, 1987: a 5-4 New York Mets victory over the Pittsburgh Pirates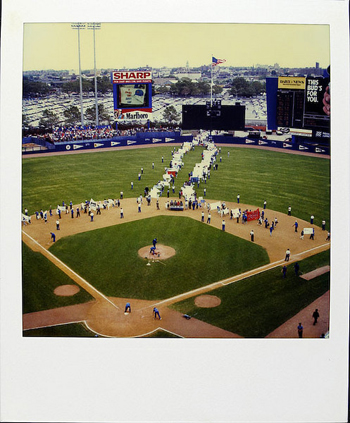 February 1, 1988: I don't know what's going on in this picture, but I like it.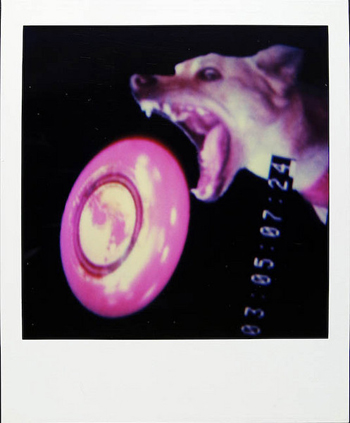 Again, be sure to check out the website to see the nearly 7,000 photos!