I went to my first ever Mets game at Citifield last night, and it was a good time, especially since the Mets broke a tie in the 8th and beat the Diamondbacks, 6-9.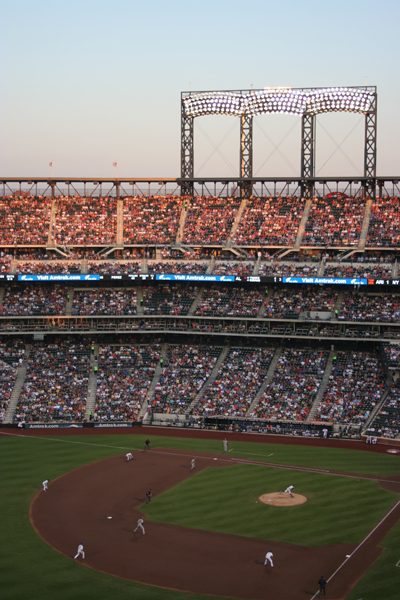 A lot of offense by both teams, including a beauty of a grand slam by Angel Pagan.
And, as luck would have it, I was able to snap a picture as soon as it left Pagan's bat.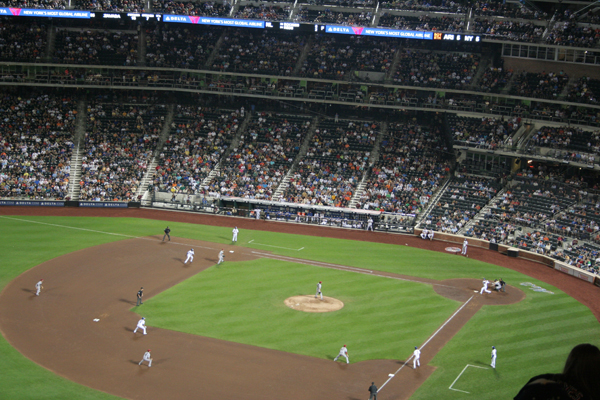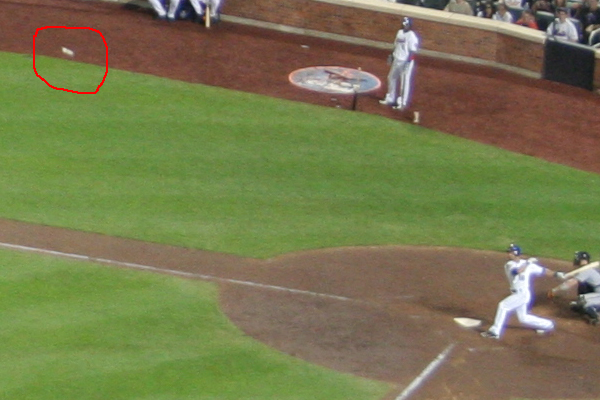 All in all, a good time.  Let's Go Mets!